---
Celebrating Rainbow Bridge's 100th Anniversary
In 1918, when Rainbow Bridge was going up amid granite outcroppings, The Folsom Telegraph described the structure as rising apparently out of solid rocks. Standing strong 100 years later, this iconic Folsom bridge has served as a symbol of strength for the City of Folsom. Join the entire community as we celebrate Rainbow Bridge during its centennial year.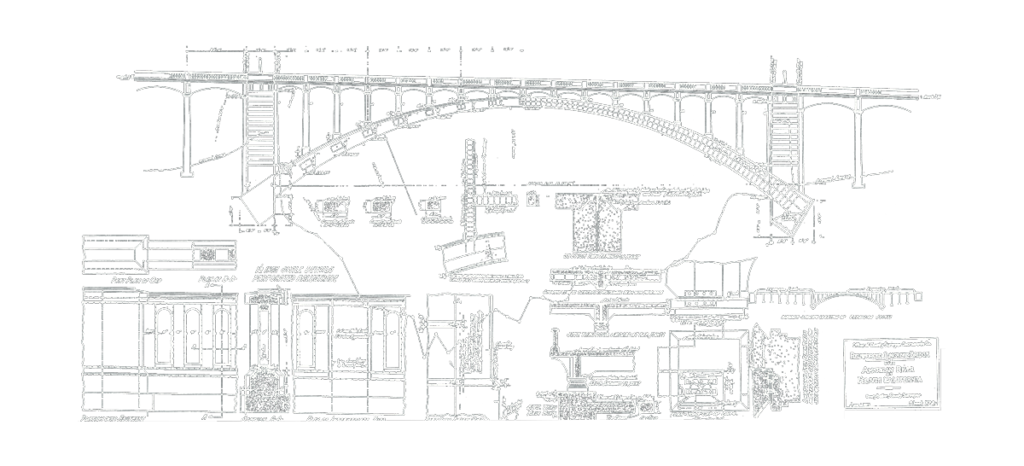 Sacramento County had big plans for Rainbow Bridge when it opened it 1919. The graceful structure with its distinctive concrete arch was to be the final link in a "40-mile loop through some of the richest agricultural lands in the state." County officials predicted the pastoral drive between Sacramento and Folsom "was destined to become famous" as a tourist attraction. The route followed Greenback Lane on the north and Folsom Boulevard on the south. Those roads no longer lure sightseers, but Rainbow Bridge is still one of the most photographed spots on the American River.
When it was built, the concrete arch of Rainbow Bridge was the fourth-largest concrete arch span in the world. The open-spandrel arch, with cutouts between the arch and the roadway, was a popular design in the early 1900s made possible by strengthening concrete with reinforcing steel.

In 1927, Rainbow Bridge was part of the historic Lincoln Highway, the first coast-to-coast route in the United States. The Lincoln Highway was divided in Nevada to circle Lake Tahoe – roughly following today's Highway 50 and Interstate 80 and became one road again in Sacramento. In 1927, the route was altered to cross Rainbow Bridge and rejoin at Greenback Lane.
When it opened in 1919, Rainbow Bridge was officially known as the American River Bridge at Folsom and informally called simply "the bridge." In the early 1950s, a Folsom resident suggested to a Sutter Street shopkeeper that the more descriptive designation be used on postcards. The name immediately took hold, and the picturesque crossing, with its rainbow-shaped arches, has been Rainbow Bridge ever since.